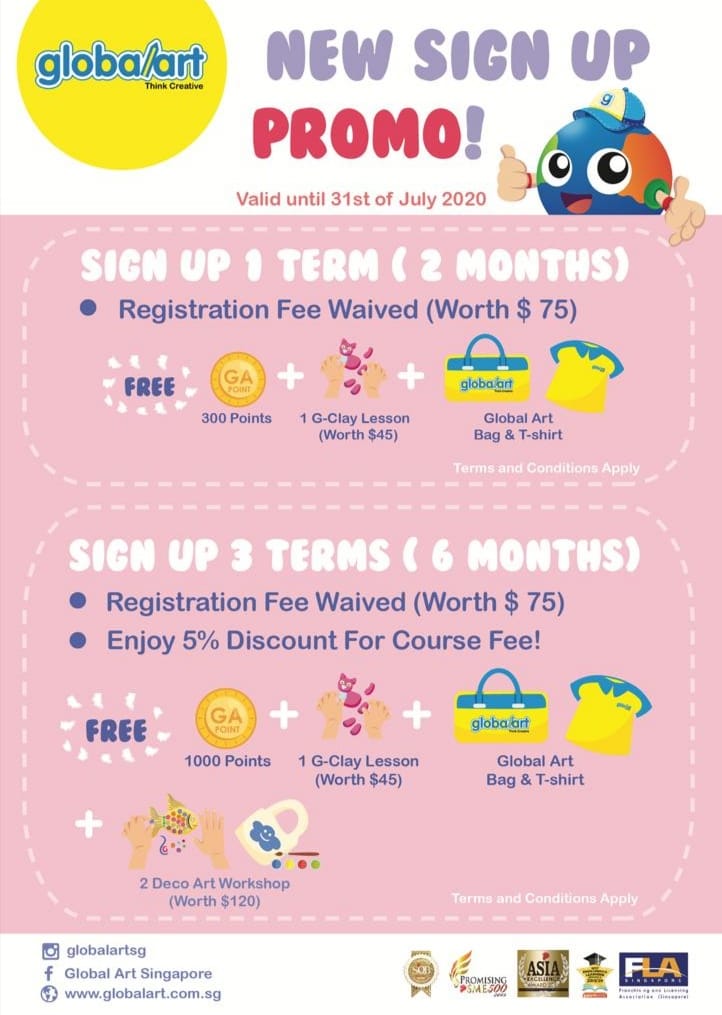 (づ。◕‿‿◕。)づ Calling to Parents and Students:
We are excited to welcome new students who have been wanting to sign up but couldn't all these while 😔
with a New Sign Up promo.
Since the end of the Circuit Breaker, we have decided to extend this promotion for newcomers!
We are grateful for everyone who stayed and supported us in this difficult times,
and we are thankful to those who have enquired our courses nonetheless.
Nothing can dampen our creative spirit!
Here is our appreciation:D
Sign up via this link ☚ Please note that this promotion has been extended til 31 July 2020.
See you soon! ᕦ(ò_óˇ)ᕤ stay healthy!
.
.
.
Any enquires please contact us:
HQ(United Square): 6256 6260
Facebook: www.facebook.com/sg.globalart/
Watch on youtube: https://youtu.be/NJS8r7xCtp8
Instagram: @globalartsg