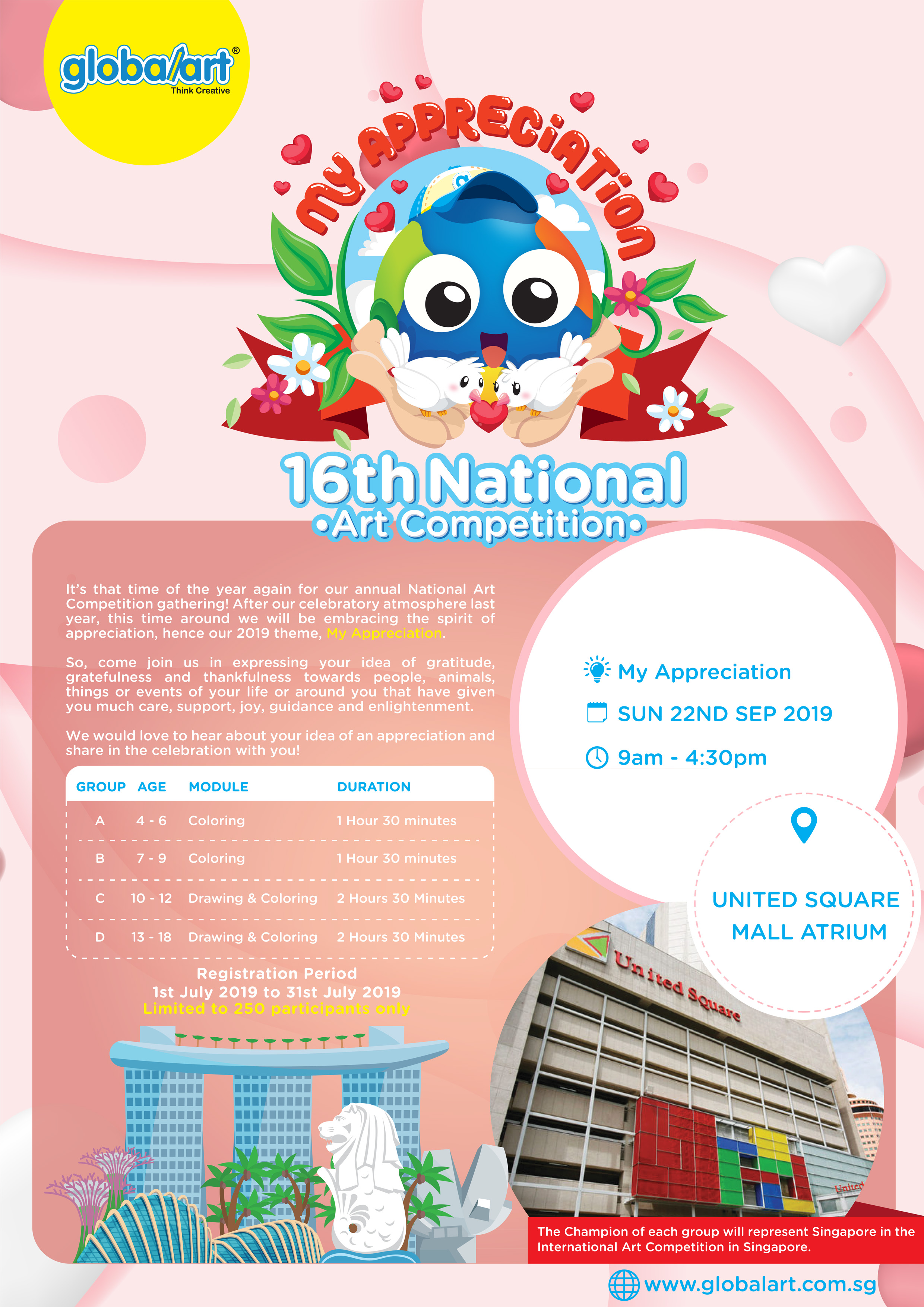 It is time to prepare for Global Art Singapore's annual competition 2019! This year's theme is My Appreciation. Come and join us in expressing your idea of appreciation!
Global Art Singapore has the honour of hosting Global Art's International Competition 2019. Winners from NAC 2019 (National Art Competition) for each category will go on to join the International Competition 2019 at Equarius Hotel RWS, along with the rest of the selected students from all over the world.
So don't wait! Register at your center because there are limited seats! See you then!