Download globalart App now!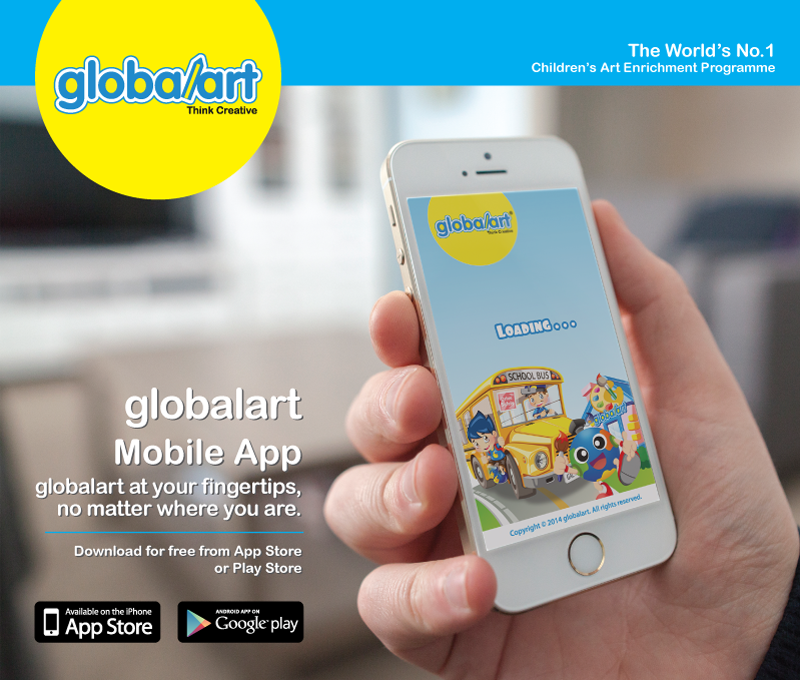 One App for all your needs!
1) Programmes Info
– Looking for a programme to enhance your Creative Thinking> Check out all our Creative Programmes here!
2) Centre Locator
– Interested to enroll or if you wish to contact globalart centre just choose the centre's location for address and map location!
3) Product Redemption
– View all merchandise and products on the go and redeem online instantly!
4) Creative Photo Frame
– Pose Creatively with Globbie and Friends in our Creative Photo Frame Templates!
5) Creativity Games
– Challenge your mind Creatively through our Visual Art & Creative 2D games!