Global Art Singapore turned 18 this year!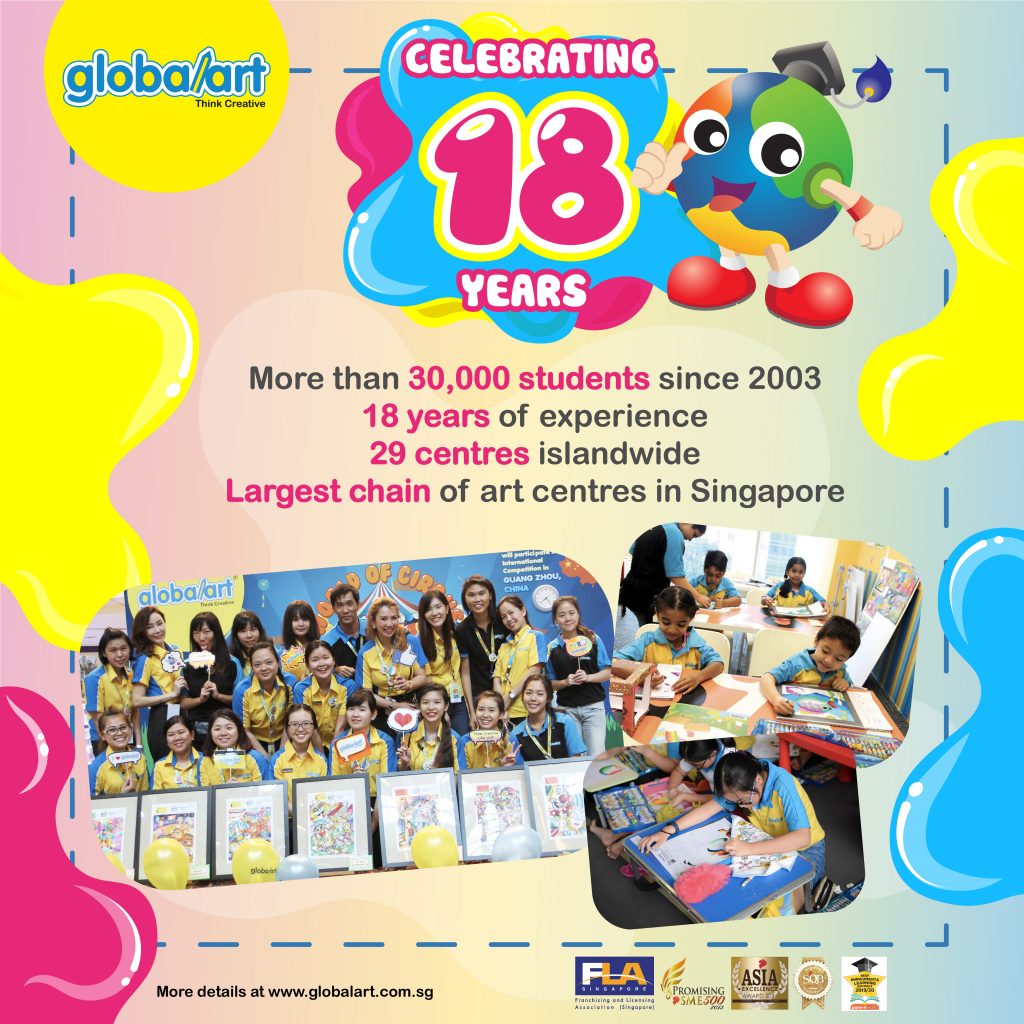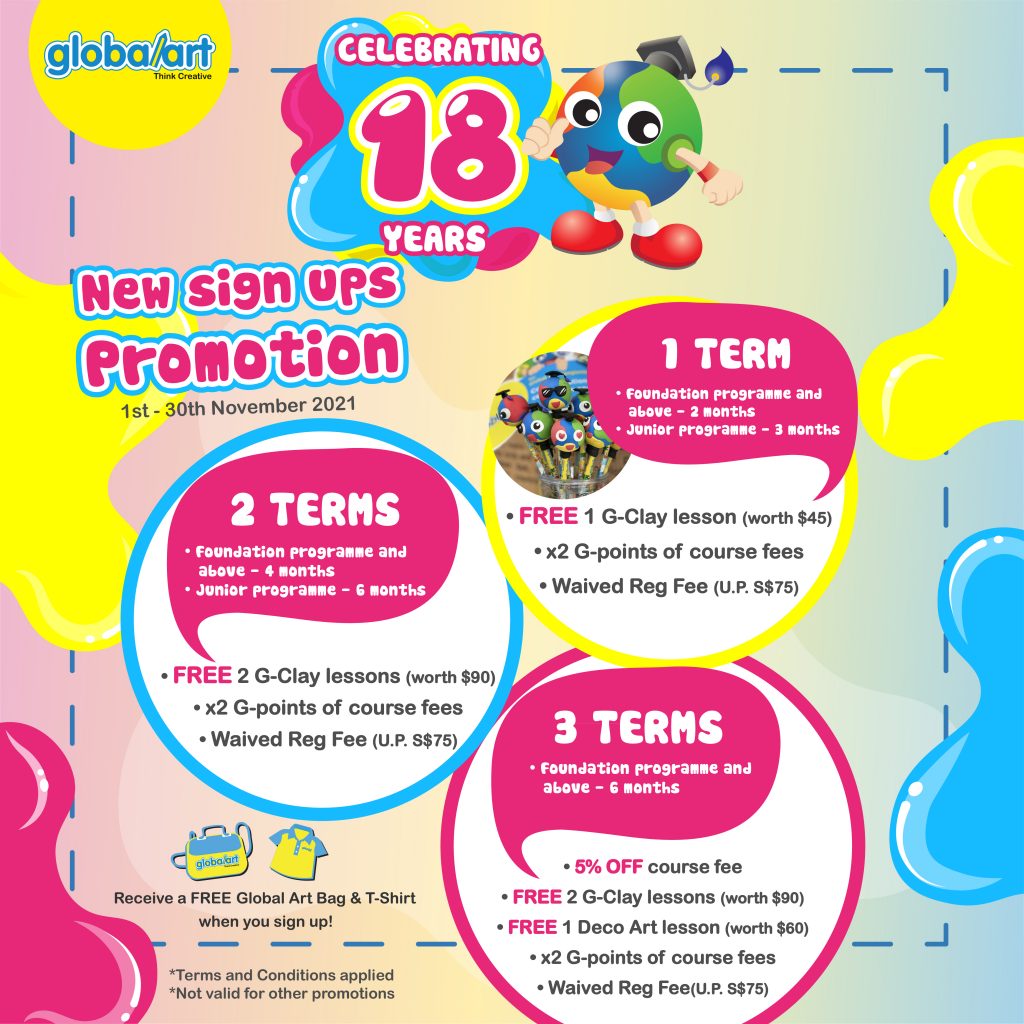 We have amazing promotions! Waived off registration fee when you sign up 1 term with us! Check out our poster for more info 😍
Till 30th November only. Don't miss it!
Interested? Join us by fill in this Google form and we will contact you shortly!
Google form link: https://forms.gle/k2tBof1ybPHwdwNd7
Or contact us with your preferred centre near you!
Look for your closest centre here: https://www.globalart.com.sg/find-a-centre/
Any enquires please contact us:
Global Art Singapore HQ 📞 : 6256 6260
Instagram: @globalartsg
Youtube: https://www.youtube.com/c/GlobalArtSingaporeYT
#globalartsg #since2003 #thinkcreative #29thCentersislandwide #18thanniversary #happybirthdayGlobalArtSingapore
Check out our videos for 18th anniversary!
Mr. Mahair Goh | Celebrating 18th Anniversary