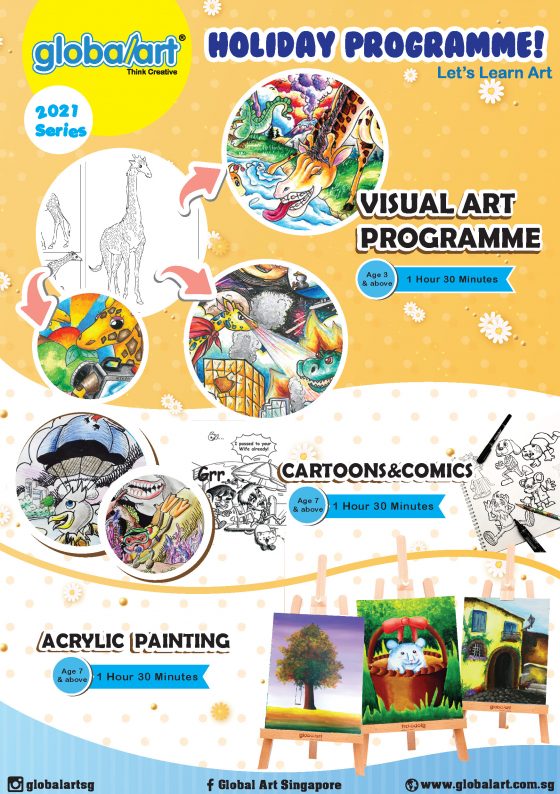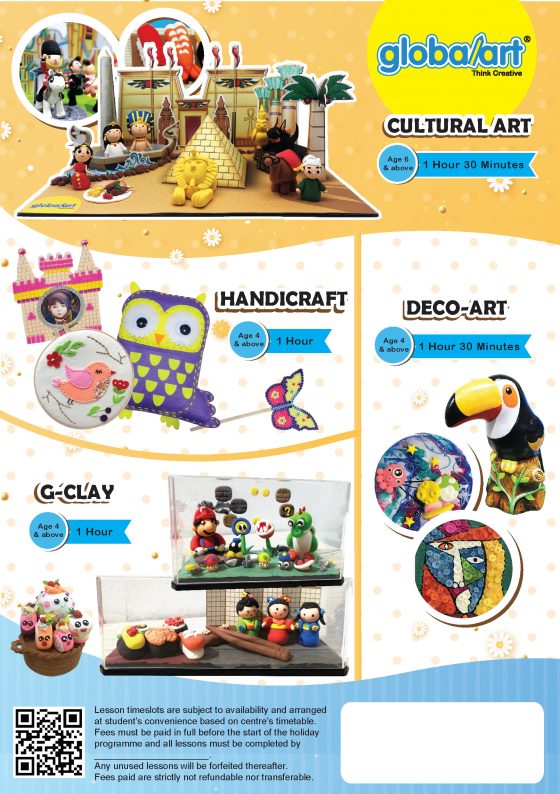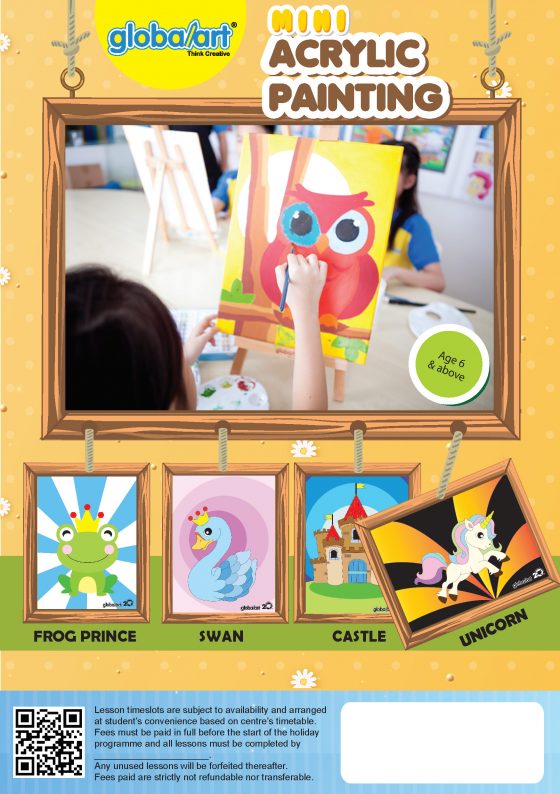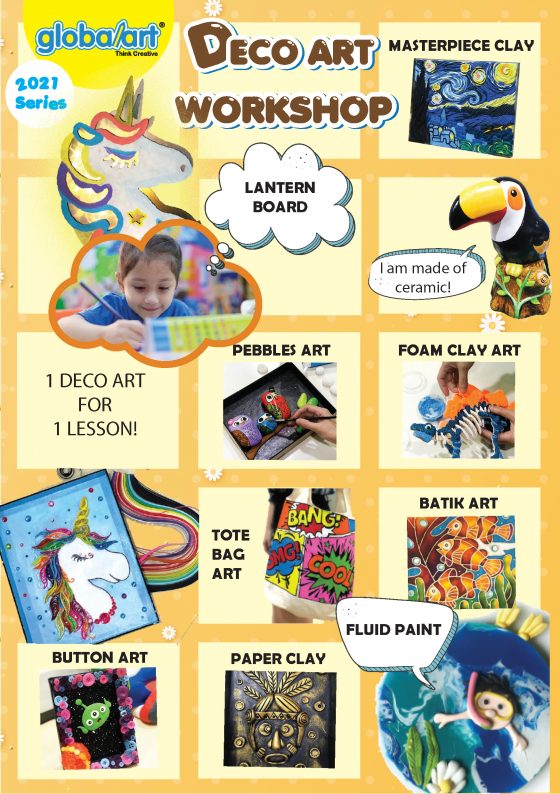 September holiday is coming! Global Art Singapore is offering Holiday Programme for kids to enjoy, learn, and have fun! Together with heart-warming teachers, it is an unforgettable experience!
Fret not, we take necessary precautions seriously as we want our kids to enjoy their holidays in a safe environment too!
Come down to our centres or call our center to find out more about the classes!
Or Sign-up with us under the google form here
Existing students can pick up new skills from the programmes too!
Any enquires please contact us:
HQ 📞 : 6256 6260
Website: www.globalart.com.sg
Instagram: @globalartsg