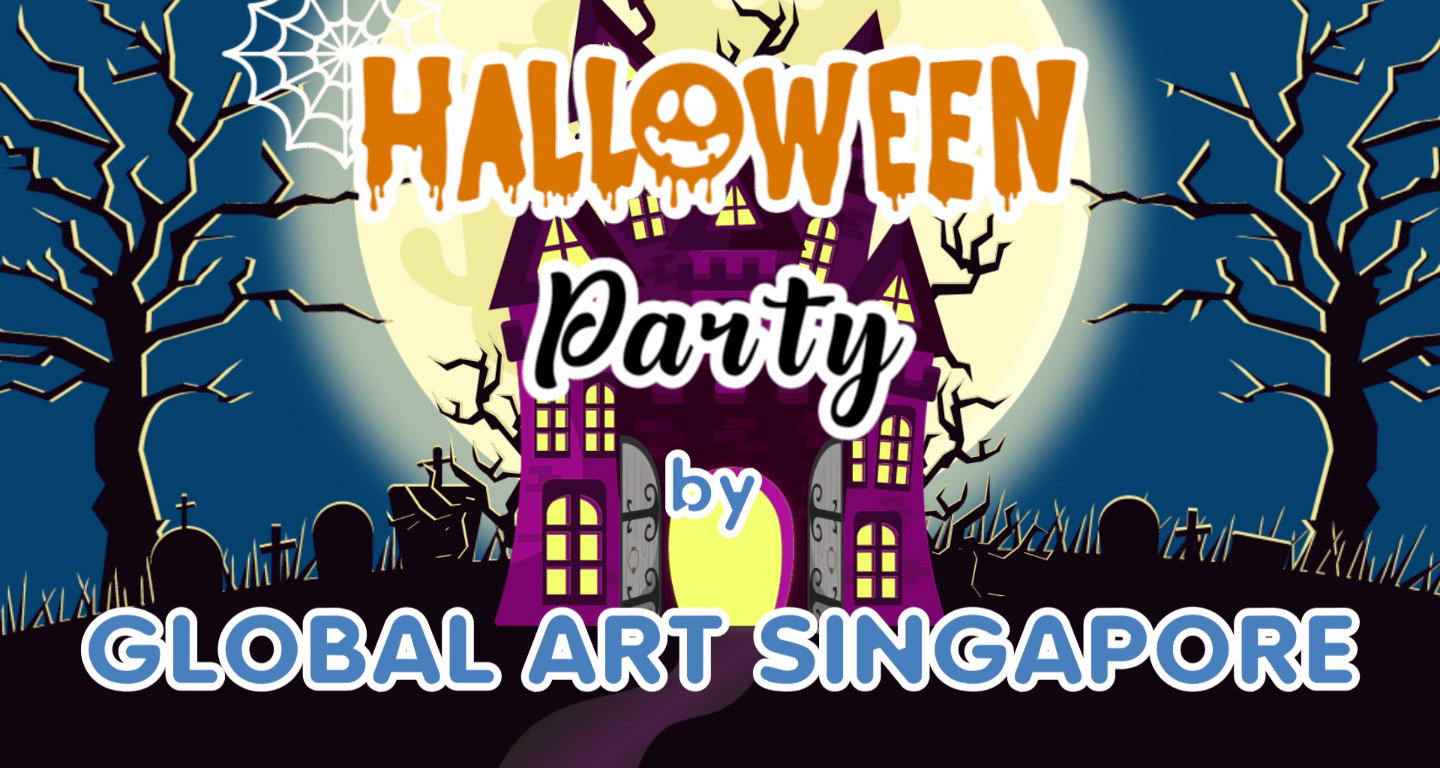 "Magic is really very simple, all you've got to do is want something and then let yourself have it."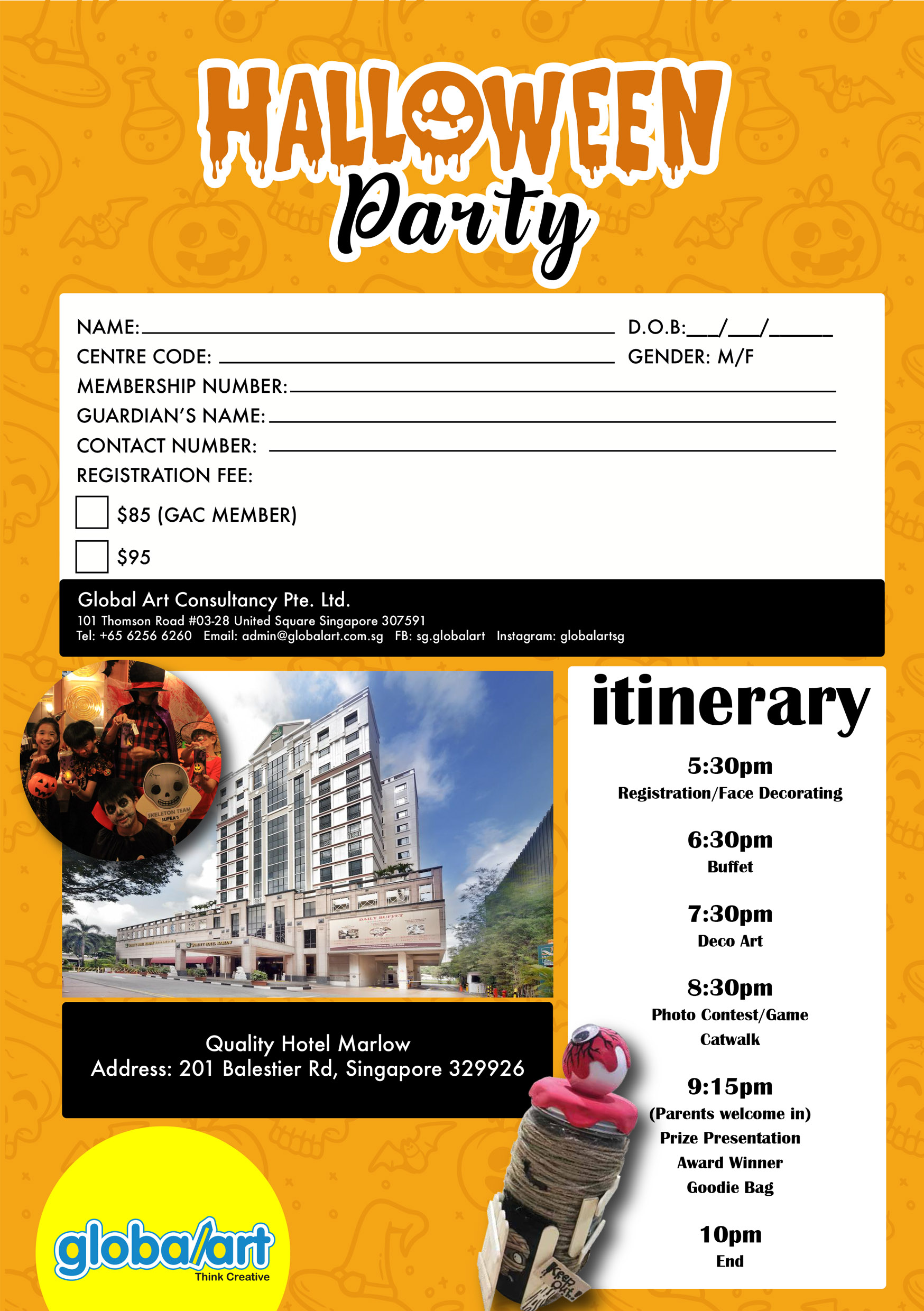 Halloween is coming. On the 27 October 2019, let's come together and create magic to spark the night!
Last year's Halloween party was a blast! So Global Art Singapore decided to organise a second Halloween party this year on the 27 October 2019, at Quality Hotel Marlow!
We would like to gather all our students, new and current, and those who have been with us before, together with our teachers, to enjoy this get-along evening and dinner, and to have fun together!
All students can welcome their friends from school, neighbourhood, etc. And this time, the parents are welcome at the end of the party to take photos!
You may also fill this form up or go to the center to fill it up.
Thank you and see you there!!
For more information, please call your respective center or Global Art United Square.