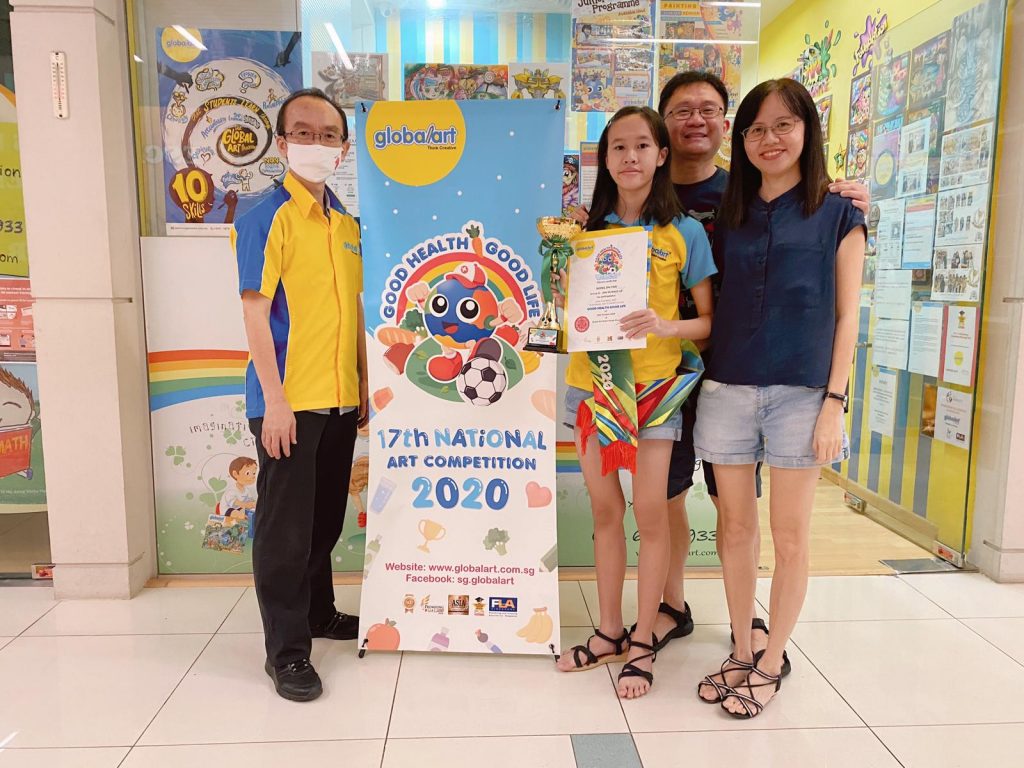 This year's Global Art National Art Competition was conducted in a very unique and creative way due to the Covid-19 pandemic.
We are glad that Zhi Yan took part in this competition as it helped her build up her self-confidence and improve her art skills further. We are very proud of Zhi Yan getting into Top 3 this year after all her hard work in practising for the competition despite the short preparation time.
We would like to thank Teacher Lae for all her efforts in guiding and coaching Zhi Yan, going into details on areas which Zhi Yan should improve on. This has greatly helped Zhi Yan to be better prepared for the competition.
We would also like to wish Global Art many years of success and innovations, developing many more young artists along the way.  Happy 17th anniversary!